ABOUT BIKE ATHLETIC
Baseball Protective // Football Protective // Cups and Supporters // Protective Apparel // Sports Medicine // Knee Pads // Elbow Pads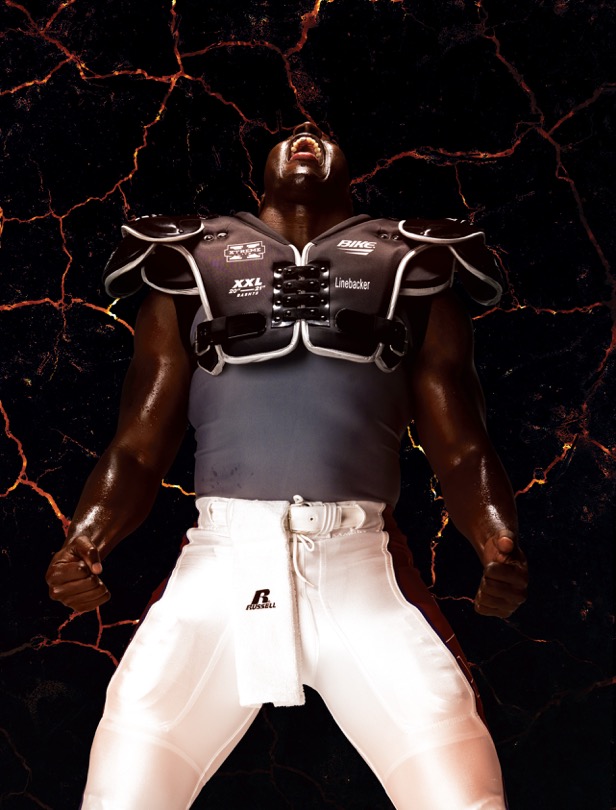 The BIKE Athletic company began operations in Knoxville, Tennessee, in 1874 manufacturing athletic supporters for bicycle riders who rode their bikes on the cobblestone streets of Boston.

This supporter became soon known as the "BIKE jockey strap", simply shortened to "jock strap", which found also its way and practical use into any sports activity as the basic underpant. It became so popular amongst bicycle riders that the company named itself BIKE.
Until today, well over 300 million jock straps were sold and its success continues either as athletic underwear or in connection with a cup for protection needed in high impact sports like baseball, American football, martial arts and others.
Products protecting the athletes and enhancing their performance became soon the dedication of BIKE developing many products based on kinetic, biomechanic and ergonomic criteria.
One of the sports where players need a lot of protection is American football for which BIKE offers many products. No wonder that more than 90% of all American football coaches cite the brand BIKE when asked about protection and POP Warner selected BIKE as their official supplier for protective equipment.
Product innovations kept the brand over 130 years in the forefront like:
The AIR POWER football helmet that became the standard of the industry
The first compression shorts using uniform compression of certain muscle groups to enhance performance
The "AEROSKIN" moisture transport system as a lining for neoprene braces and supports for higher wearing comfort
The revolutionary "ProflexMax Cup" system for best protection and wearing comfort, the only cup system on the European market which is CE approved
The "Xtreme Lite" shoulder pad series, a new standard for combination of protection and wearing comfort
BIKE, since 2003 a division of the Russell corporation, continues to work on products to offer the support an athlete needs for best performance.