ABOUT XENITH
SHADOWXR // SHADOW // X2E // FACESKS // GEAR // SHOULDER PADS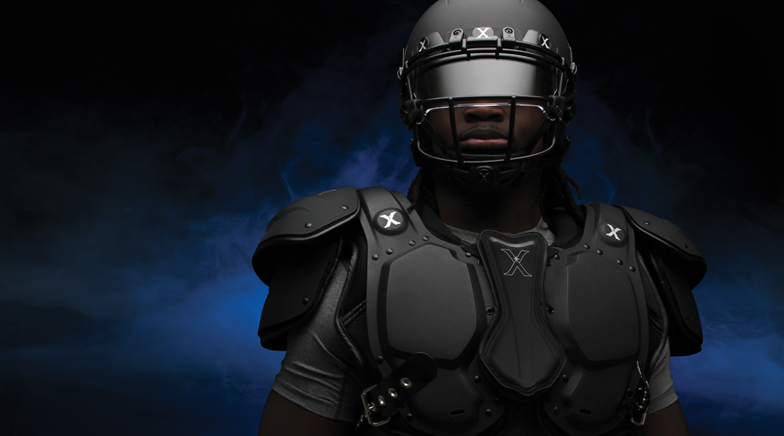 XENITH was founded in May 2004 by Dr. Vincent R. Ferrara.
Ferrara is a 1996 graduate of Harvard University where he played quarterback on the Varsity Football Team. In 2004 he graduated from Columbia University's Medical and Business School and founded the XENITH company recruiting Xenith's management team, advisors and board of directors.
The company is committed at its core to both innovation and education to address issues of safety, activity, and health. Based on the experience and professional qualification of its management team, it started to develop a football helmet addressing the safety aspects to minimize the impacts causing concussions which clearly have been an uncontrolled epidemic in football for decades.
In October 2007 the XENITH X1 helmet was certified for play and during the following two years optimized through a combination of laboratory machine data, intuitive design concepts, and player feedback.
Xenith football helmets feature Xenith Adaptive Head Protection® – a system of patented technologies designed to provide superior fit and to minimize the sudden movement of the head during impact. Hundreds of thousands of players at all levels, including youth, high school, major college and the NFL wear Xenith helmets. Xenith is being worn on the field across the United States and can also be found in Canada, Mexico, Europe, Australia, China and Japan.
Xenith incorporates the same protection technology in not only helmets, but also our XFlexion Shoulder Pads.
Being "An Authorized Supplier of Helmets to the NFL," Xenith is committed to education. With our key partners, Xenith connects with players, coaches, families and administrators to promote safety in the game of football.
Media